Desktop computer equipment
| | | | |
| --- | --- | --- | --- |
| Stakeholder | Life safety | Property loss | Functional loss |
| | | | |
| Solution/ Expertise | Repair time | Costs of strengthen |   |
| | | |   |
Typical causes of damages
Desktops, monitors, are tossed from desks, cracking screens and damaging hard drives.
Recommended methods
Fix monitor to the wall or to the desk.
Wall-mounted TV or video monitors typically utilize a manufactured mounting bracket. The mounting bracket must be fastened to wall stud. TV or video monitors must be secured to the bracket. It's crucial that the wall or ceiling that you are mounting your television on is appropriate – some mounts are not manufactured to be mounted onto walls or ceilings with steel studs or cinder block construction.
Locate desktop computers and printers far enough from the edges of tables and desks to prevent them from sliding and falling in an earthquake. Non-slip rubber mat can be used to prevent movement.
If the TV or monitor is on a base or stand, these can be fastened using strap restraints.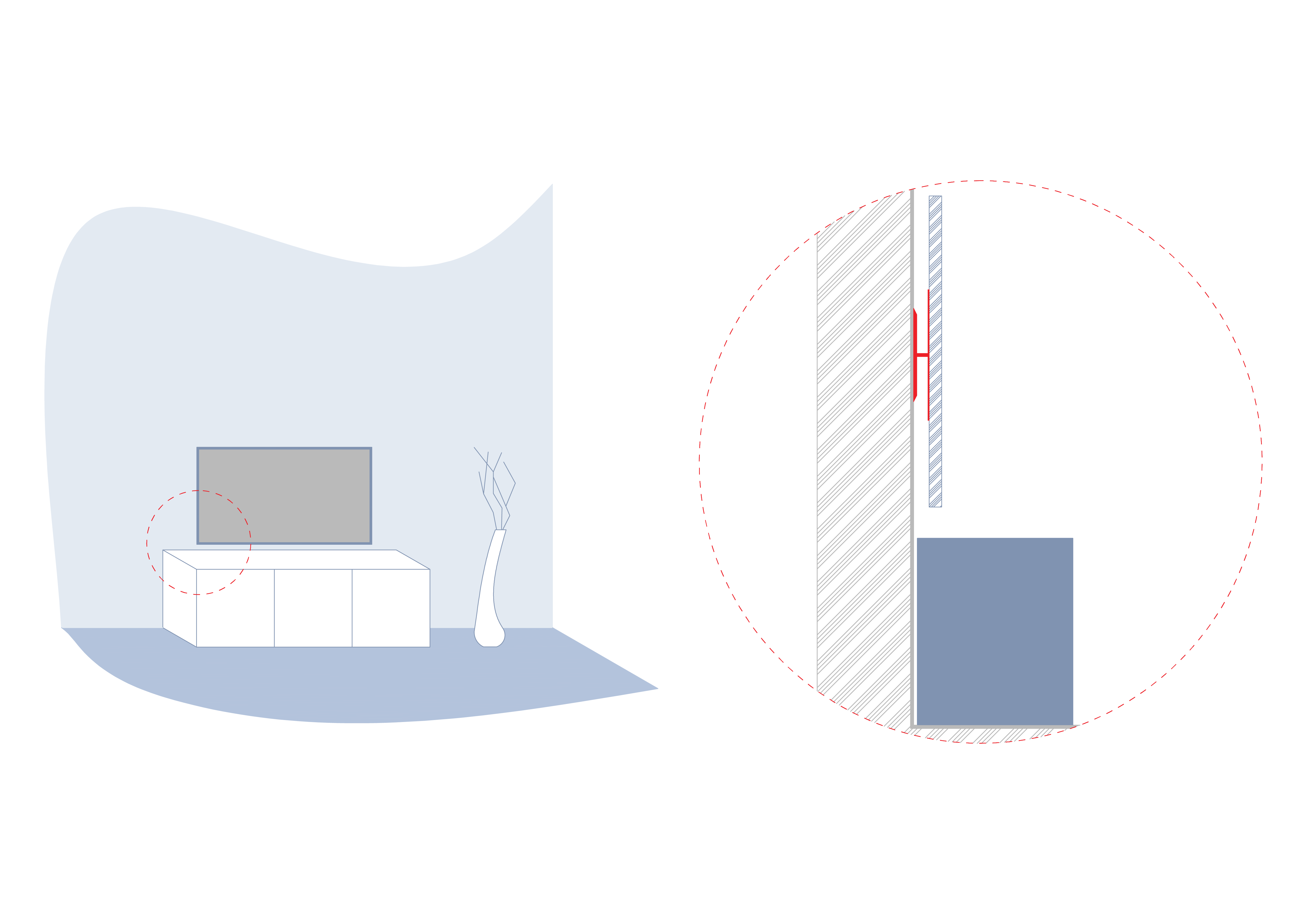 Secure electronic equipment to the floor or table surface with braces.