| | | | |
| --- | --- | --- | --- |
| Stakeholder | Life safety | Property loss | Functional loss |
| | | | |
| Solution/ Expertise | Repair time | Costs of strengthen |   |
| | | |   |
Typical causes of damages
Chimneys are common non-structural features susceptible to earthquake damage, even in zones of low-to medium-seismic activity. In some cases, the entire chimney can peel away from the side of the home onto walkways below creating a life-safety hazard or crash through the roof.
Recommended methods
If the chimney comes out above your roof more than 1.5 m you are required to add a brace between the top portion of the chimney and the roof. Chimney can be secured with steel straps at several points to anchor the chimney to the home.
Replace the upper chimney with metal flues. The chimney flue enclosure can be reinforced using vertical and horizontal bars encased in concrete.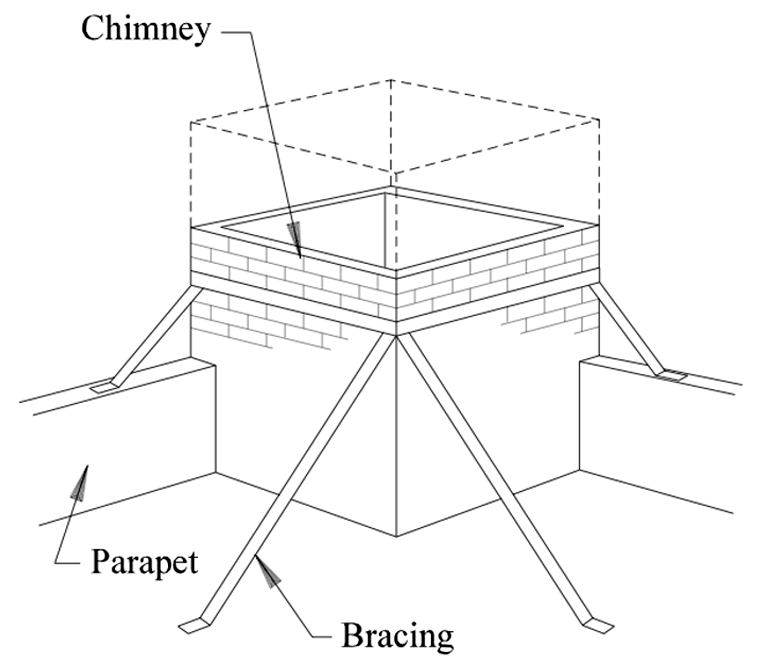 (Source: Noson, Perbix, SSD) https://www.earthquakecountry.org/