(English) Fragile artwork
Fragile artwork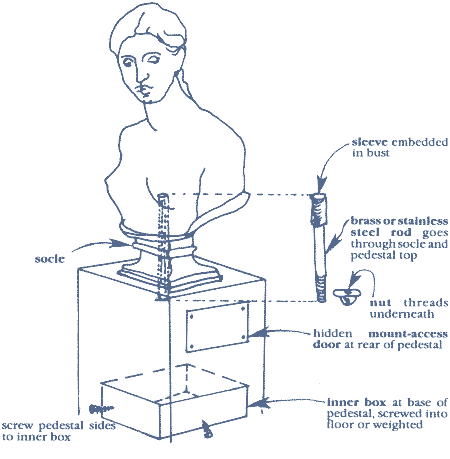 | | | | |
| --- | --- | --- | --- |
| Stakeholder | Life safety | Property loss | Functional loss |
| | | | |
| Solution/ Expertise | Repair time | Costs of strengthen |   |
| | | |   |
Typical causes of damages
Valuables or fragile items, collectibles and other loose objects can tip over and/or fall of shelves or pedestals.
Recommended methods
Hold collectibles, pottery, and lamps in place by using removable earthquake putty, museum wax. Store heavy items and breakables on lower shelves.
Place object in close-fitting glass or plexiglass display case.
Store objects in padded trays (we use gator foam trays lined with ethafoam) or in individually-made holders or carved out shapes in 2-inch thick ethafoam.
Pedestal must be anchored. The exhibition cases should either be secured to the floor or heavily weighted with lead weights or sandbags.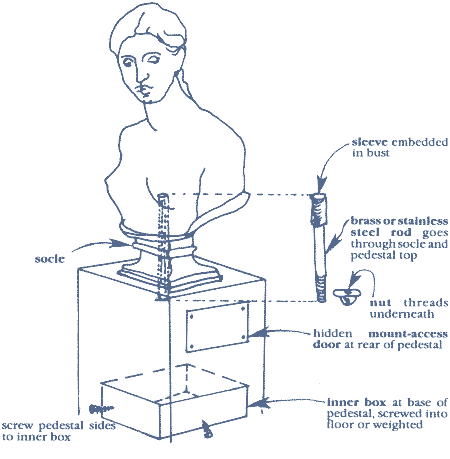 Support for sculptures and large objects on pedestals (http://cool.conservation-us.org/)