(English) Tall shelving – typically 150 cm or taller
| | | | |
| --- | --- | --- | --- |
| Stakeholder | Life safety | Property loss | Functional loss |
| | | | |
| Solution/ Expertise | Repair time | Costs of strengthen |   |
| | | |   |
Typical causes of damages
Tall, narrow shelving may tip, slide, overturn or collapse and the contents may spill.
Overturned shelving may injure occupants and block doors or exits.
Books, files, medical records may fall and get scrambled or damaged.
Clean-up and reorganization of spilled items may take many hours or days and result in costly business interruption.
Recommended methods
Bookshelves and filing cabinets should be anchored to a wall (not drywall).
Secure the bookcase with metal L brackets and screws along its top or sides (either inside or outside) or with screws through its back.

Make sure that all anchoring screws penetrate not just the wall but the studs behind it as well.
Screws embedded only in drywall or plaster will pull out. Regardless of the anchoring method you use, the screws should be long enough to extend at least 5 cm into the wall and studs.
When you cannot secure them to a wall, fasten to the ceiling (ceiling must be strong enough to keep furniture standing) minimize space between the ceiling and furniture using height-adjustable storage units at tallest setting.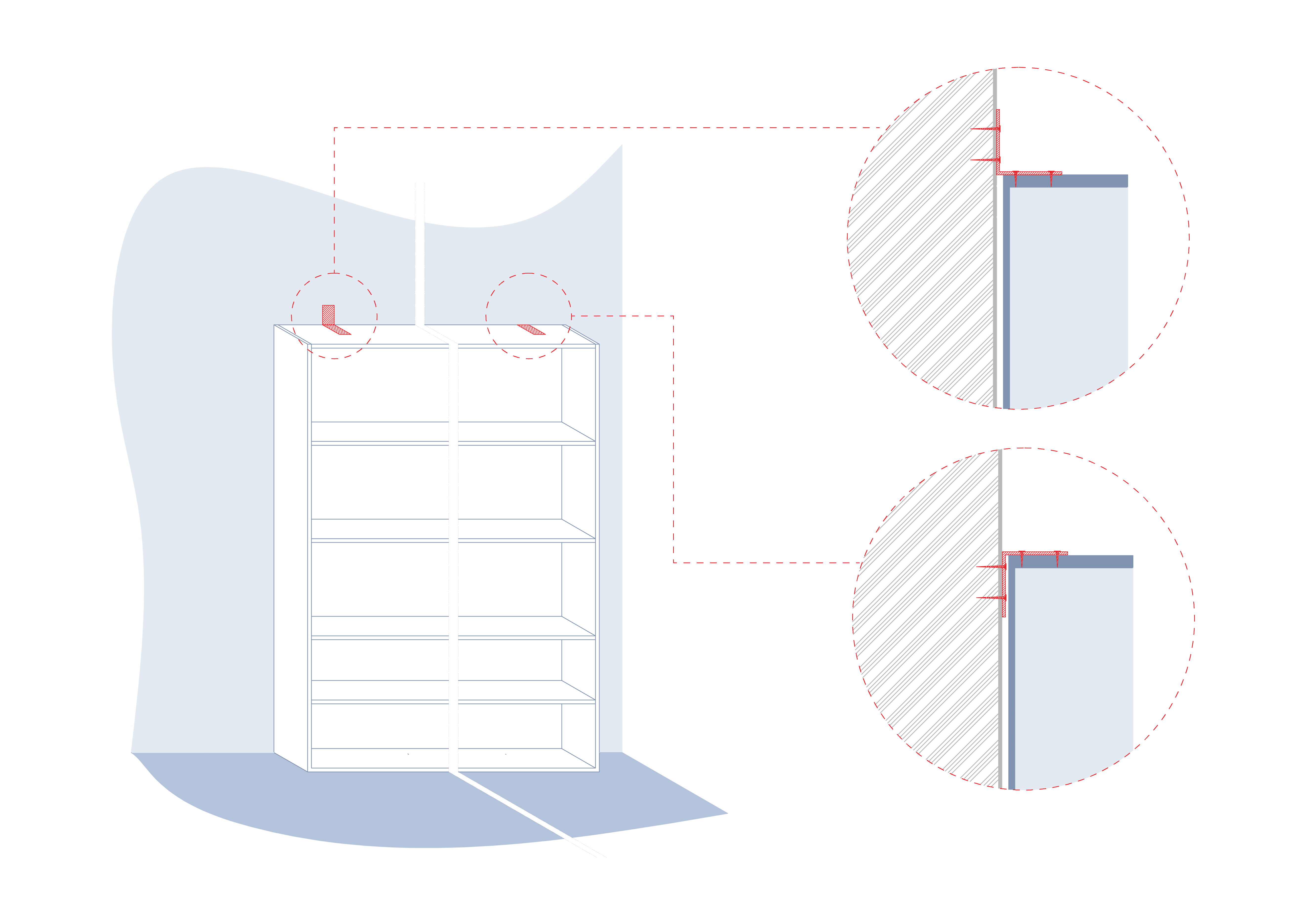 Library shelves or file cabinets more than 90 cm in height should either be arranged in groups and fastened together, or secured to an adjacent wall in order to prevent overturning. Connect adjacent shelf units with steel plates. Bracing the shelves together and possibly to structural walls as well, so that a new configuration with greater stability is created.
Secure overhead strut with screws to shelving. Overhead bracing strut unnecessary if shelving is internally strong and with good anchor bolts.
Install strap bracing across back of shelving. Provide three screws at each end of the bracing.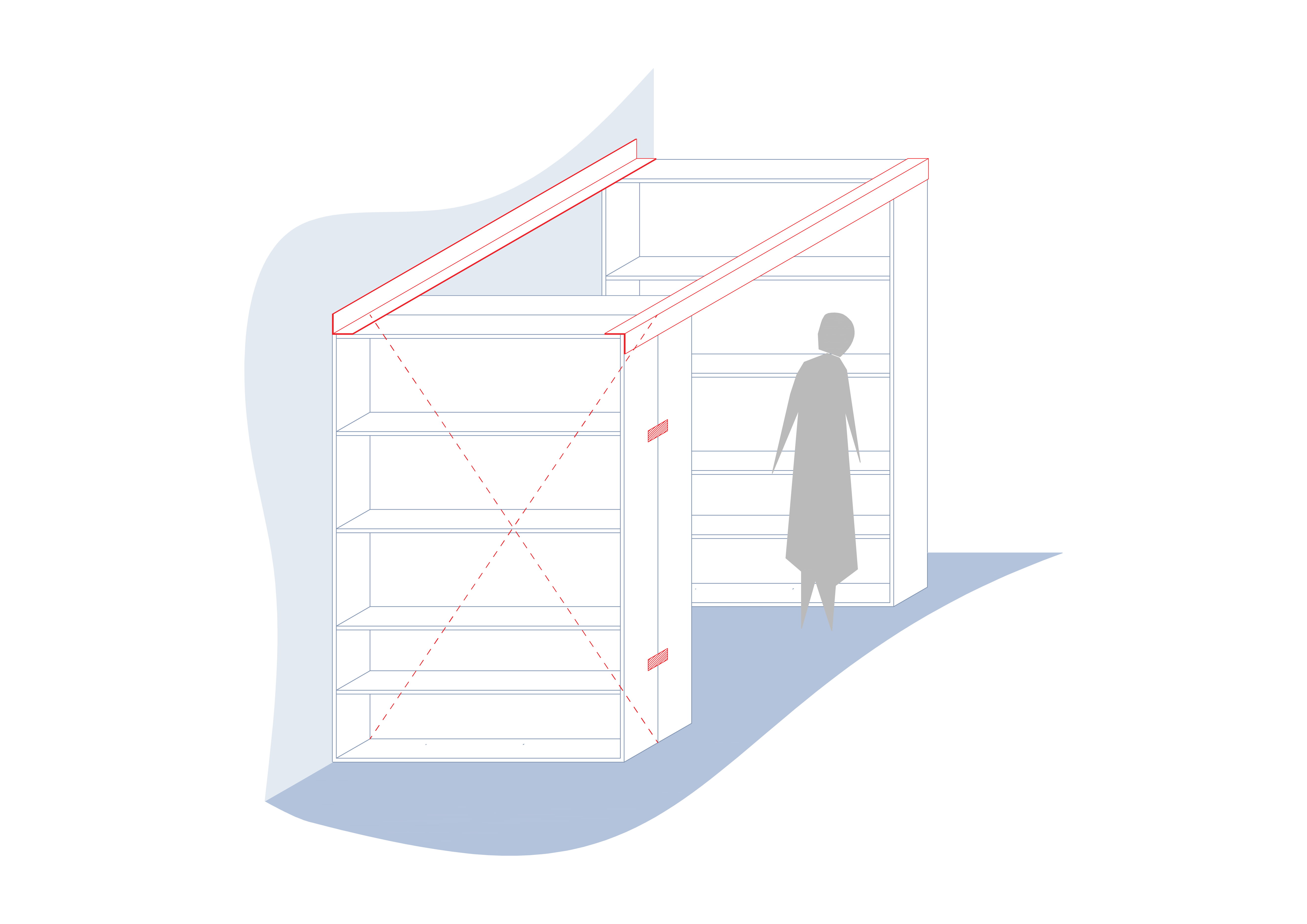 Put heavier items on lower shelves and positive latches on cabinet doors.
Use box restrains for individual bottles, and clear plastic lip screwed to shelf or removable lip folds down or lifts up.
Use net restraints for items that are bulky or stored high.