Gas cylinders, Water tank
Compressed gas cylinders
and Water Tanks
| | | | |
| --- | --- | --- | --- |
| Stakeholder | Life safety | Property loss | Functional loss |
| | | | |
| Solution/ Expertise | Repair time | Costs of strengthen |   |
| | | |   |
Typical causes of damages
Unsecured cylinders or tanks, including oxygen and compressed air tanks, may fall over and damage the shut-off valve, releasing hazardous or flammable contents.
A tank with a damaged shut-off valve may result in the tank or valve becoming a projectile.
Unsecured cylinders may fall over, striking or rolling and striking nearby occupants.
Recommended methods
All compressed gas cylinders must be secured individually to a solid structural member with 4 mm welded chain or equivalent bracing. At least one chain must be used to secure each cylinder at a point two-thirds up the cylinder's height. C-clamp bench attachments and fiber/web strap attachments will not be allowed.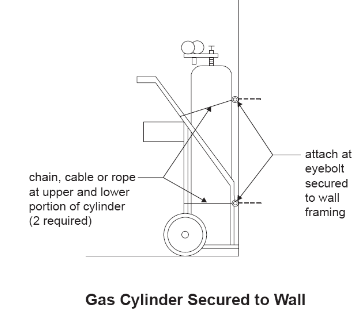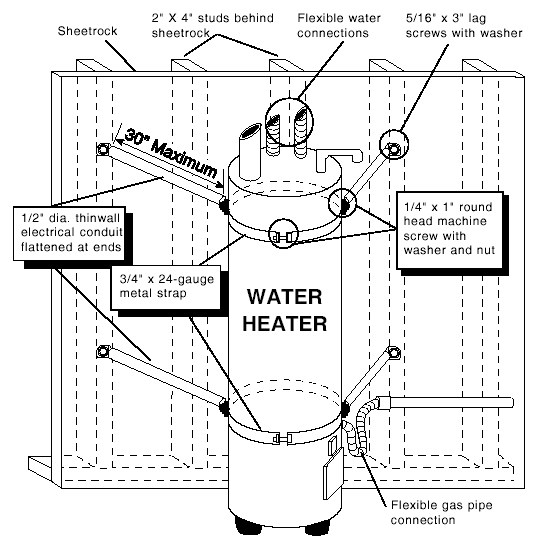 source: http://homebuysblog.com/simi-valley-earthquake-preparedness-water-heater-bracing/