KnowRISK Portfolio of Solutions
The KnowRISK Portfolio of Solutions aims to alert building owners and occupants, engineers, designers, architects and other parties to the need to prevent poor performance of non-structural elements in earthquakes. This will help architects and MEP (mechanical, electrical and plumbing) engineers know which of their elements require design and seismic restraint.
Damage to non-structural elements (NSE) constitutes a large portion of loss due to earthquakes, and the loss can be 65% to 85% of total construction cost of commercial buildings (Sankaranarayanan, 2007). In recent earthquakes in countries having codified seismic design provisions, losses from damage to non-structural elements has far exceeded losses from structural damage (Filiatrault and Sullivan, 2014). Understanding damages to non-structural elements, sources of non-structural earthquake damage, and how damages affect the functionality of facilities are all critical aspects for developing general recommendations concerning disaster risk management.
The KnowRISK Portfolio of Solutions is a comprehensive publication which identifies potential earthquake hazards associated with non-structural elements of residential buildings, workplaces or schools and further provides detailed instructions (sketches of many simple, practical details for a range of common items) and guidelines for mitigating those hazards, considering the stakeholder groups perspective. Different stakeholder groups characteristically have different motivations and criteria (e.g., investment risk, operational risks, and market risks) for decisions relative to catastrophic hazard mitigation. The KnowRISK Portfolio of Solutions chooses two groups of stakeholders: "Owners and Facility Managers" and "Homeowners".
Paragraphs marked FEMA 445 are taken directly from FEMA 445.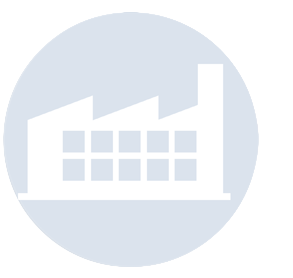 Owners and Facility Managers
FEMA 445: Owners and managers are responsible for commissioning building design and construction, acquiring, maintaining and/or operating buildings and facilities. They make decisions about catastrophic risks that lead to action (or inaction) on a relatively narrow scale. Motivations generally spring from the best interests of the specific business or institution. Within the owner/manager category, three perspectives have been identified as important for interaction: investors, institutions and industry. The owners and facility managers are responsible for enabling efficient and effective use of buildings.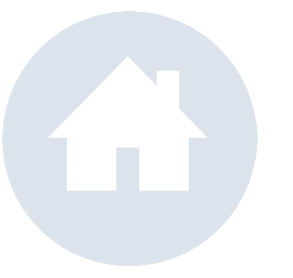 Homeowners
This perspective is developed by listing individual rooms likely to be in a home, and NSE that are likely to be found in these rooms.
The recommendations contained in this Portfolio are intended to reduce the threats and potential hazards to people and property but not completely eliminate them.
This Portfolio is a highly selective list of non-structural elements, and all the technical solutions are the result of an extensive research and compilation of relevant safety standards performed by KnowRISK team, from multiple studies (FEMA 2005, 2012) guides, reports, periodicals, and other sources dealing with reduction of seismic risk through non-structural elements.
Non-structural elements and causes of non-structural damages
Non-structural elements are those which are attached to or housed in a building or building system, but are not part of the main load-resisting structural system of the building.
Non-structural elements are divided into three main categories:
Building content
Architectural: exterior and interior elements
Mechanical, Electrical and Plumbing (MEP) elements
Non-structural damage excludes damage to the building structure. Such damage occurs frequently even under moderate intensities of earthquakes as follows:
Cracking and overturning of masonry parapets, roof chimneys, large cantilever cornices and balconies.
Falling of plaster from walls and ceiling particularly where it was loose.
Cracking and overturning of partition walls, infill walls and cladding walls from the inside of frames.
Cracking and falling of ceilings.
Cracking of glass panes.
Falling of loosely placed objects, overturning of cupboards, etc.
This Portfolio provides understandable design examples and actual solutions to significantly reduce damage to a building by fixing a number of known and common weaknesses.
This Portfolio of Solutions describes the most common weaknesses that can result in a building being damaged by earthquakes. It enables owners to make a check-list of non-structural elements and identify their weaknesses. It also allows building systems designers, who don't have a detailed knowledge of seismic engineering to use a range of ready-made solutions for commonly used components, adapt them to a particular project and verify the suitability of solutions by engaging a seismic specialist.
Repair time - It represents the average time required to secure items
The three different type of design solution/expertise are described here:
Do-It-Yourself (DIY) – these are simple, generic details for non-structural items found in the home, office, classroom, or small business, that can be installed by a handyman using common tools and readily available materials.
Non-Engineered (NE) -
Engineering Required (ER) – these are schematic details that need to be developed by a design professional and will require installation by a specialty contractor. The designation Engineering Required has been used for items where the self-help approach is most likely to be ineffective. Consult a structural engineer for seismic connection and separation details if you are a building services or mechanical engineer responsible for the design of non-structural elements.
Table below defines the icons used to represent different criteria:
| | |
| --- | --- |
| Icon | Definition |
| | Stakeholder type: Owners and Facility Managers |
| | Stakeholder type: Homeowners |
| | Life safety (Low, Medium, High) |
| | Property loss (Low, Medium, High) |
| | Functional Loss (Low, Medium, High) |
| | Repair time (Low, Medium, High) |
| | Design solutions / expertise (Do-it-Yourself, Non- Engineered, Engineering Required) |
| | Estimate of costs to strengthen (Low, Medium, High) |